Last week members of the Marchex team attended AI NEXTCon Seattle, a conference specially geared toward those working on the cutting edge of AI and Machine Learning. It was a great opportunity to share best practices with others who are applying AI to real-world problems.  
The conference covered several AI disciplines including Natural Language Processing (NLP), Deep Learning, Machine Learning and more. Several talks focused on the latest AI breakthroughs, productizing AI models and, importantly, sharing best practices around using AI and applying it to real world scenarios.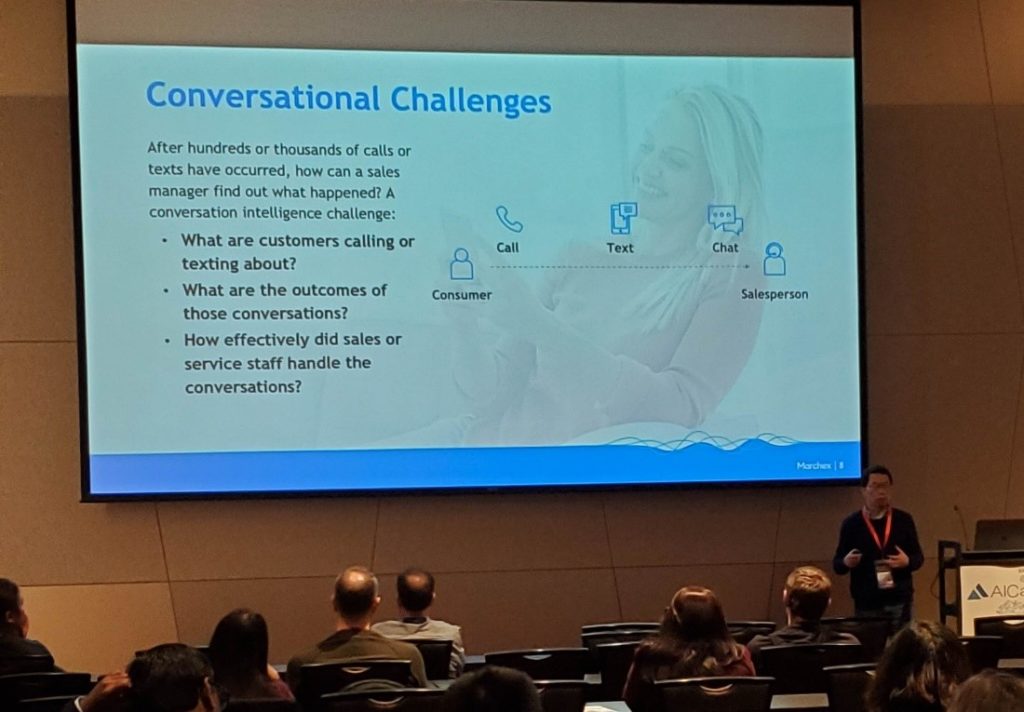 Marchex VP of Engineering William Li presented how Marchex applies AI to conversations between businesses and prospective customers. He spoke about how labeling calls efficiently help our customers discover deeper business insights and drive improvements in their calls with consumers. With the ability to apply a multitude of signals to each conversation, Marchex AI-based technology can provide valuable information about who is calling, where they're calling from, what was discussed, and even the outcome of the call.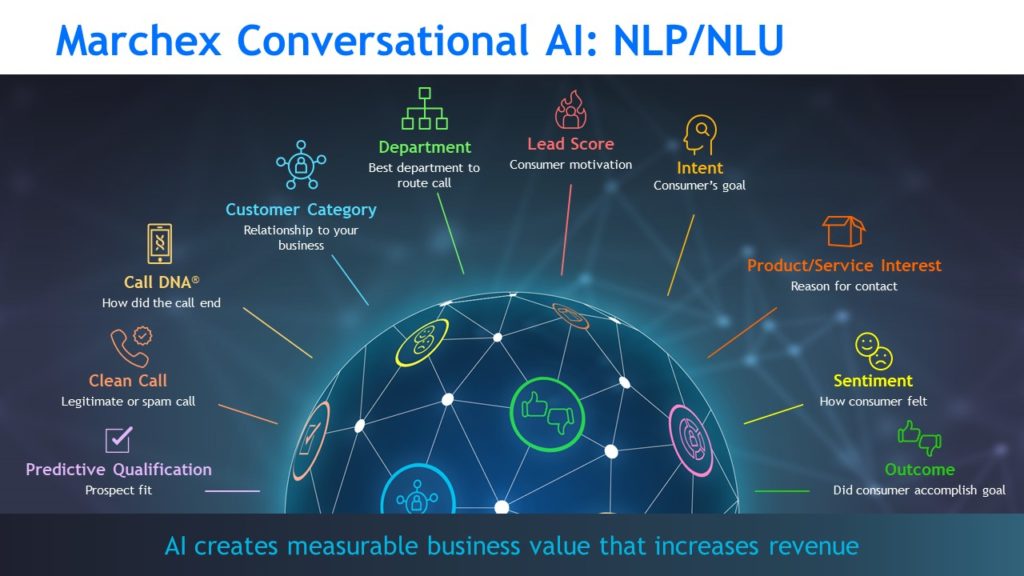 During the Q&A session, the team received some great questions such as how Marchex goes about continually improving its AI models, a vital component to providing accurate output.
"Since we process around 1 million calls every day, we're able to continually leverage new training data for our models. This allows us to adapt the models to not only any industry but also to determine signals tailored to a specific client,"- Marchex VP of Engineering, William Li
To learn about Marchex AI technology, visit Marchex.com.