Want to learn a top strategy used by multi-location brands and franchises to boost revenue from organic web traffic with call tracking? Join Brian Rutledge, founder, and CEO of digital agency GPO, and Brian Craig, VP Analytics Marketing at Marchex, to learn the secrets to unlocking value from local pages.
GPO is a search technology consulting firm that drives clicks, calls and retail visits for its enterprise brand clients. To drive calls for large auto services brands, GPO partners with Marchex to understand and optimize performance for its clients.
While much budget is often spent on paid search, several Marchex customers find that one of the biggest drivers of quality leads is organic search. Leads from Google My Business pages, for instance, and local websites represent big business for national and regional brands with distributed stores and service centers.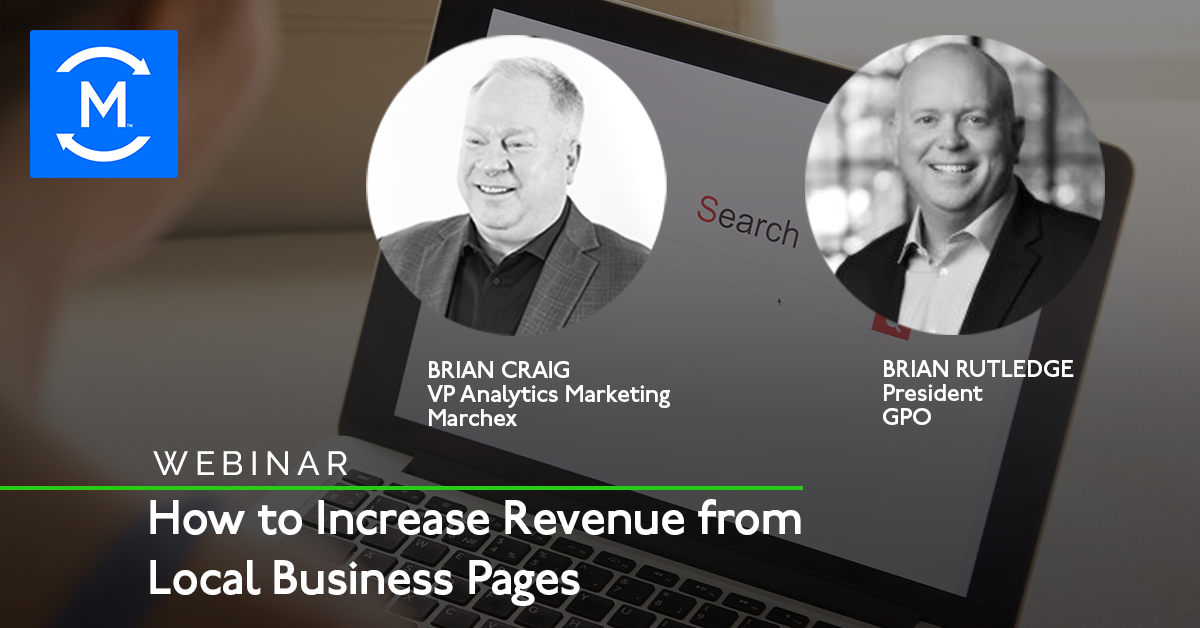 Because these pages are organic, businesses may not be aware they can – and should — add call tracking numbers to them. In fact, for businesses where local pages drive large chunks of traffic, adding call tracking can provide insights that help boost performance.
This is a strategy GPO has implemented successfully with Marchex call tracking to manage digital traffic for several large brands.
To learn more about this strategy and how it can boost traffic for your locations, join GPO and Marchex for our on-demand webinar: How to increase revenue from local business pages.