Today, the Marchex Institute published a report showing that auto manufacturers (OEMs) can influence sales and potentially take customers from competitors by focusing on how they treat buyers who call.
The Marchex Institute studied how 11 OEMs handle inbound calls and compared this information with other findings related to auto business calls.
How OEMs can use calls to their advantage
Here's a brief overview of the findings:
At least 13 percent of calls made to auto dealerships are sales-related
At least 28% of callers bought a car after making a phone call
More than 19 percent of calls made to auto dealerships are unsuccessful – the business doesn't answer or the caller abandons the call before reaching the correct recipient
To put this in real terms:
190 calls out of every 1000 made to auto OEMs fail to connect
25 of these calls are sales-related
7 of these callers will eventually buy a car
If a dealership receives 1,000 calls each month, it could have sold seven more cars that month—just by answering the phone!
Why calls fail
The Marchex Institute researched why nearly 20 percent of calls are unsuccessful to glean insights into potential operational issues. Here's how unsuccessful calls to OEMs break down.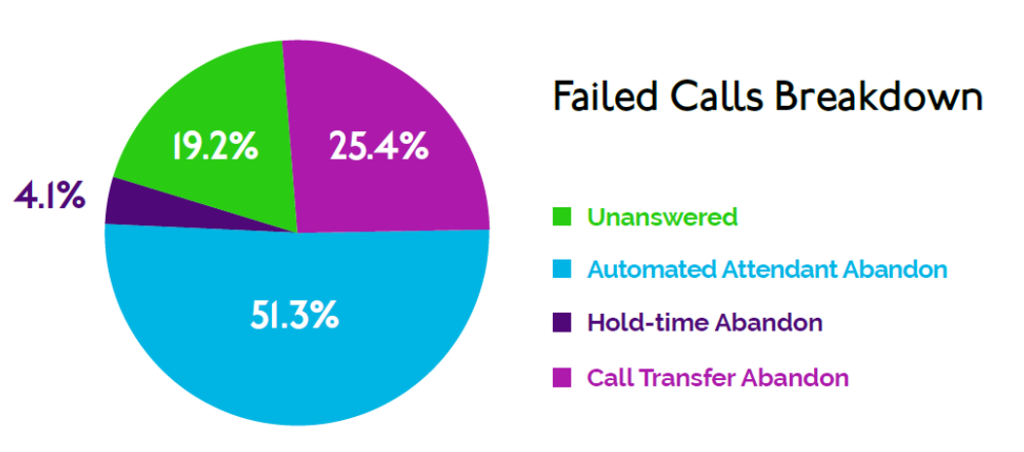 The report includes comparisons to last year's failed call rates to see whether OEMs are taking steps to improve call handling. The overall trends tend to be positive with some OEMs making significant strides to uplift the caller experience.
The improvements included better appointment setting rates, which has shown to be a significant factor in generating revenue – especially when it comes to auto servicing.
The report concludes with actionable tips OEMs can take – answer the phone! — to improve servicing this channel of potential customers that research from Forrester has shown to be highly valuable.
To see the full findings and gain specific, actionable tips to improve inbound call handling, download the full report: Marchex OEM Auto Study 2018: How some OEMs are boosting sales at the expense of others