Are you winning in the Moment of Truth?
You allocated your marketing budget to drive phone calls for good reasons: callers spend more, convert faster and remain loyal longer than customers from other channels. Even better, your marketing is working! Now that the caller is on the phone, do you know what happens next?
Learn how to optimize your inbound calls for success in the Moment of Truth – when the customer is on the line.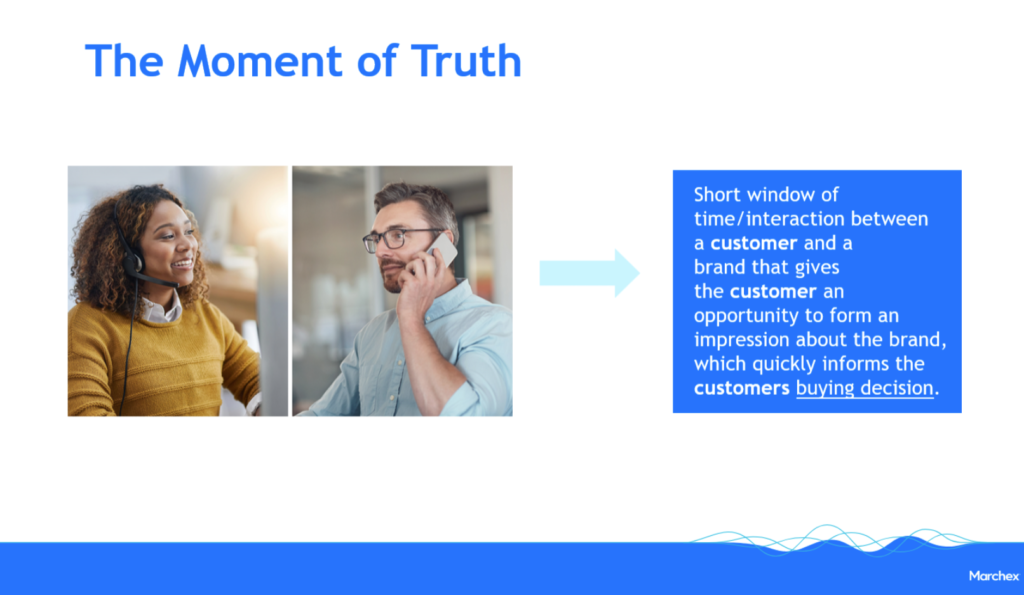 In this webinar recording, our speakers share:
How to "monetize the moment" – the window of time you have on the phone with customers
Industry best practices that prevent you from losing customers "in the moment"
Why enterprise brands trust Marchex to strengthen their digital marketing and sales enablement strategies
When you think of how much time, budget, and intellectual power go toward driving calls, it begs the question: What happens when callers connect? Did I gain a customer? Schedule an appointment? Win the deal? Take this short quiz to find out.