With spring in full bloom and summer approaching, the "Moms, Dads and Grads" shopping season is here! Every retail sector from travel to automotive to telecom will offer exclusive promotions designed to make mom smile, dad proud and graduates excited about moving on to life's next phase. To make the most out of it, retailers will likely invest heavily in new inventory and, more importantly, sales training.
Usually, the training is based on the results of some type of phone-based mystery shopping, where retailers commission "mock customers" to call their locations. During the calls, these mystery shoppers will simulate a sales scenario by asking call agents certain questions about the promotion. Then they'll capture the call agent's responses on a form, and submit it for scoring. The goal is to ensure call agents are very knowledgeable and in this case, nailing the talking points associated with the Moms, Dads and Grads promotion.
However, to be effective, this kind of mystery shopping requires overcoming three hurdles:
Scaling the mystery shopping process to support multiple locations – this is critical for highly distributed franchise businesses
Structuring the process in ways that don't tip call agents off – most know almost immediately when they're being mystery shopped
Quick and easy access to call recordings and transcripts – they help identify specific problem areas and areas of emphasis for training
Marchex Speech Analytics helps businesses get over all three of these hurdles. For example, below is a snapshot of the dashboard's UI with pre-configured script parameters on the backend. At the top, it provides KPI metrics on total calls scored, average score across all calls, and the percentage that achieved a passing grade. Beyond these metrics, the dashboard also lets you view agent scores by day-of-week, time-of-day and per store location. You can also listen to any of your calls, and look at detailed transcripts.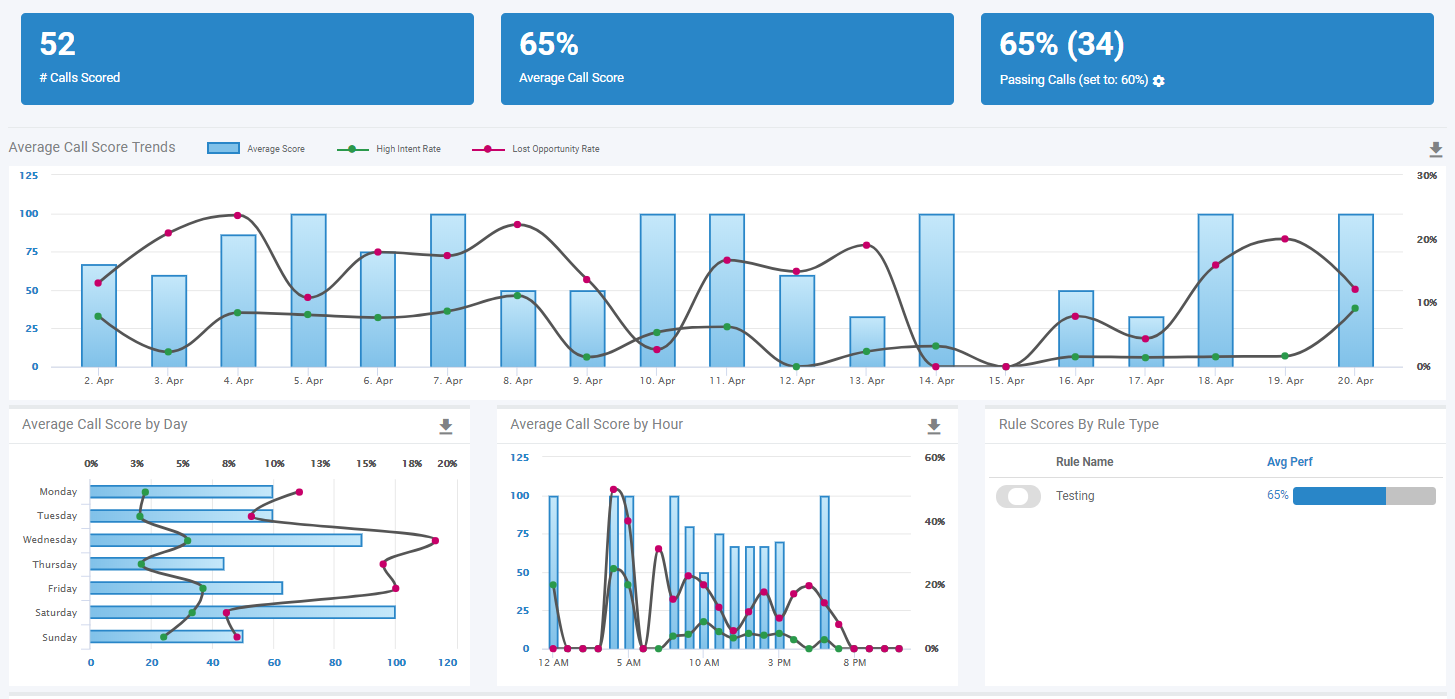 Agent Script Tracking Dashboard within Marchex Speech Analytics
This gives highly distributed retailers the ability to automate mystery shopping at scale. It also provides actionable data that pinpoints how well call agents are landing talking points for various sales promotions in ways that don't let them "rig the mystery shopping system."
To learn about Agent Script Tracking, visit the Marchex Speech Analytics page.