Today, I'm speaking with Mark Corley, SVP of Analytics at Marchex. Mark was recently quoted by Greg Sterling of Search Engine Land in an article on the future of call analytics.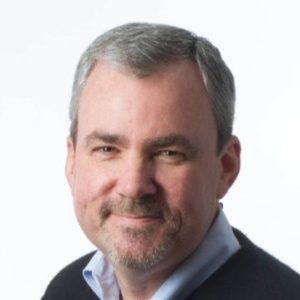 Jana Baker: Mark, in the SEL article, How call tracking is becoming 'conversational intelligence,' author Greg Sterling states that 'marketers have only scratched the surface of what call analytics can do.' I'd like to explore what this means. Marchex has been a provider in the call tracking industry for over a decade, and has been a leader in this industry as it's evolved. Can you share your perspective on this point of view?
Mark Corley: Absolutely. I believe Greg's point is right on the money. Artificial intelligence is a game changer across numerous industries and certainly for call tracking and call analytics applications. When you consider why businesses initially implement call tracking, you find most are looking for marketing attribution of offline channels, but you also find the desire to learn more about callers. To this end, many businesses record their calls for quality assurance. Managers then have the ability to listen to a sample set of calls, understand why a caller contacted their business, and also learn how the agent handled the call. A byproduct of this is an enormous database of recorded calls full of these insights. However, there's no efficient way to listen to them all, glean the knowledge that's hidden within and act upon it in a timely manner. Artificial intelligence changes this. You can learn, in what is essentially real time, why your callers are reaching out, how your business is responding and what the outcome of the call was. This wasn't possible just a few years ago.
JB: At Marchex, we're committed to using AI technologies to develop applications that solve challenges for our customers. What do you see as next steps for Marchex and the industry, as a whole, when it comes to AI-based solutions?
MC: Call tracking is evolving into conversation intelligence. In addition to knowing what marketing drove the call, marketers today can understand where a customer is in their decision-making by learning the caller's intent. Leaders can also learn whether the business helped the customer take the next step. If a customer calls an auto service center asking for an appointment on Tuesday and the shop is full, did the employee offer an appointment on an alternate day or did they just say 'no'?
In the future, as AI-powered models analyze calls in real time, insights will surface that will help businesses better understand their customers, and they can use this information to improve the customer journey and increase sales.
JB: Call analytics originally provided information from the very beginning of the customer journey – when a prospect first begins inquiring about potential solutions to a challenge they want to solve. Now, call analytics applications can provide insights from within customer calls or after calls are completed. It seems that information from phone calls is becoming even more important to businesses.
MC: Understanding phone calls is important because calls are still an important revenue driver for businesses. There was a time when analysts claimed that phone calls were dead. It was assumed that consumers would perform all actions online, but the fact is, with the rise of mobile devices we spend more time on phone call enabled devices now than we do in front of our computers. At Marchex, we know that call volume to businesses is actually rising. It's so easy to click to call when as you search for information for considered purchases – these calls are an integral touchpoint in the path to purchase. And for some industries, it isn't viable to complete the entire purchase online and human connection is often pivotal in providing a great experience with a brand and in closing the final sale. Think of car buying; you aren't going to buy a car without seeing it and driving it. Big ticket items, custom products and specialized services generally include phone calls when customers are in the information-gathering phase and when they're ready to make an appointment.
JB: As the industry continues to expand its offerings, plenty of businesses may not realize what call tracking can do. Where should these businesses start if they want to realize the power of call analytics?
MC: It depends on what they are trying to solve. When you walk through the history of call tracking, you see how the use cases have evolved as technology continues to advance. Call tracking was around before digital applications were even nascent technologies. Providing a different phone number for your direct mail, print ads, billboards, etc. helped marketers learn which of these methods drove the most calls. Of course, this evolved to include phone numbers on website and landing pages, and call extensions and click-to-call ads. As other technologies, such as smartphones, digital advertising applications and social media, became more ubiquitous, call tracking evolved into call analytics. Attribution became more granular: In addition to tracking at the channel level, call tracking nowadays can provide information as specific as which keyword drove the call. We've discussed how conversation intelligence can provide insights from what happened on calls, helping businesses gauge consumer intent, how agents perform, and why some opportunities are lost.
Once a business defines what it wants to solve: basic attribution, omnichannel attribution, or issues related to the customer experience, then they can pursue the call analytics solution that serves their needs. As more businesses focus on providing a friction-less path to purchase, learning what is happening along the customer journey is a critical priority. Whether they start by analyzing the calls they currently receive or by optimizing their marketing for the channels that drive the most high-quality calls, call analytics can provide insights from initial awareness to final purchase.
JB: Mark, it's been great talking with you today. Thanks for sharing your insights.
For businesses interested in learning about the range of all solutions available, check out our Call Analytics Solution guide.