In a world of more rideshares, fewer auto owners, and no need to go into a showroom for vehicle education, you may be wondering what you can do to drive more revenue at your dealership. The good news is that there's a proven 3-step process you can take to optimize leads you already receive.
In our upcoming webinar, How to Turn More Sales Calls into Revenue, Matt Muilenburg, Sr. VP of Automotive at Marchex, and Erin Murphy, Sr. Data Analyst from the Marchex Institute, share their findings and experience in how to optimize phone calls. Register today to learn:
How optimizing inbound calls can provide an edge over the competition
Why a large percentage of inbound calls never result in a conversation
How call-handling can help guide the caller to take the next step
Which conversational traits are most commonly seen among the highest-performing salespeople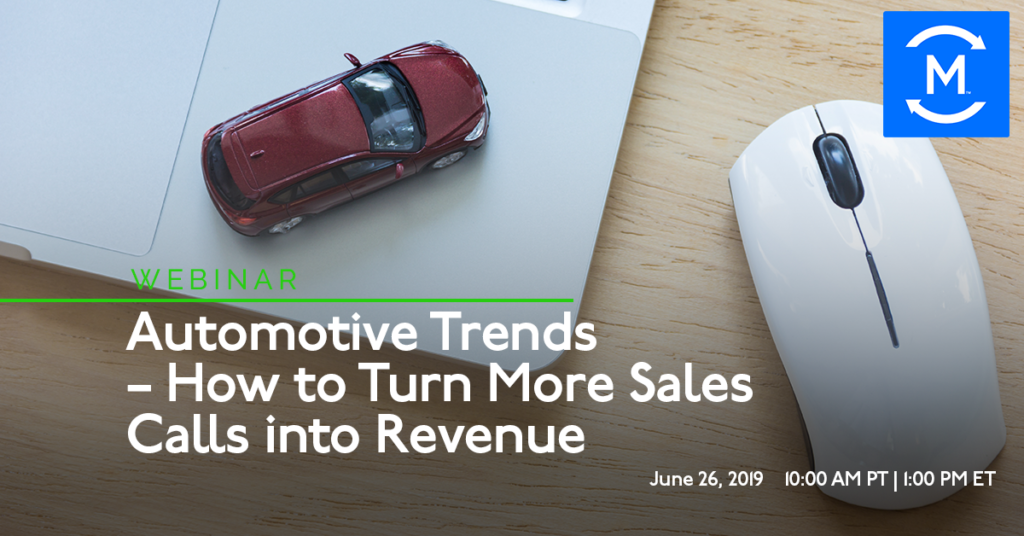 Speaker Matt Muilenburg will share his experience working with a large auto manufacturer to implement an optimization process on a brand-wide phone-focused campaign.
Speaker Erin Murphy will share findings from recent research on calls to auto dealerships. In addition, the team outlines a 3-step process focused on call quantity, call quality and the conversation itself.
While this 3-step process was originally created to support a large automotive company, the process can be used in any business with a high volume of inbound sales-related calls. The process looks at inbound calls at a macro level, and then goes deeper within each call on subsequent steps. Here's the process:
Step 1
Quantity: Eliminate unanswered calls
Turn every call into an opportunity
Step 2
Quality: Offer better interactions
Optimize for caller intent and sales performance
Step 3
Conversation: Communicate what matters
Guide callers to become customers
You can find more studies from the Marchex Institute above. The 3rd installment focused on the conversation will be published in late June in conjunction with our webinar highlighting the findings of all three studies.
To learn firsthand, register for Automotive Trends: How to turn more sales calls into revenue