From Dream Home to Dream Customer with Real Estate Marketing
Remodel the way you find new tenants for your properties. Make the most of phone calls in your real estate marketing plan.
Request a demo

Understand your audience
Obtain valuable data on who called and why they called so you can convert more of your real estate marketing dollars into appointments.

Optimize your media spend
Block spam calls with our Clean Call technology and reinvest in media that captures new buyers or sellers instead of existing clients making service calls.

Increase your appointment rates
Improve employee training based on call transcriptions. Measure the success of promotions and your agents' performance to multiply appointments.
Learn how Marchex helps you capture more leads and convert them to buyers or sellers
Hear from our customers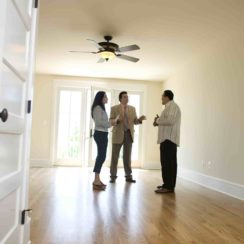 To this point we have not run into something we couldn't do with Marchex that we wanted to.
- IT Manager, Enterprise Real Estate Company