Boost Your Bookings
Lower new customer acquisition costs, improve agent performance, and convert more prospects to customers.
Learn how Marchex helps you find more of your best customers in the travel industry
Hear from our customers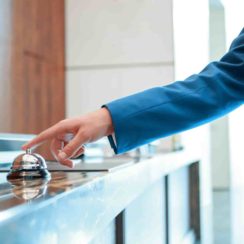 We have a number of clients using the service and listening to calls has helped them improve their call center performance. Some have even switched services or taken them in-house.
- Senior Executive, Hospitality Company
Ready to see how Marchex helps you improve the customer experience and increase bookings?
See what our customers are saying about Marchex
G2 Crowd Reviews