Let's start by filling out this short form
Privacy Policy
If you prefer not to receive marketing emails from Marchex, you can opt-out of all marketing communications or customize your preferences here.
What is the Marchex Call Analytics platform?
The Marchex Call Analytics platform lets marketers and sales teams stop the guess work, connecting online-to-offline data to better understand what drives a customer to convert. From search analytics to our award-winning speech analytics technology, your call data is an untapped competitive asset that Marchex can help you capitalize on to create advantage.
In today's increasingly mobile world, consumers are engaging with your brand across an exploding number of channels and devices. But recent studies prove – the most valuable conversion events still happen over the phone.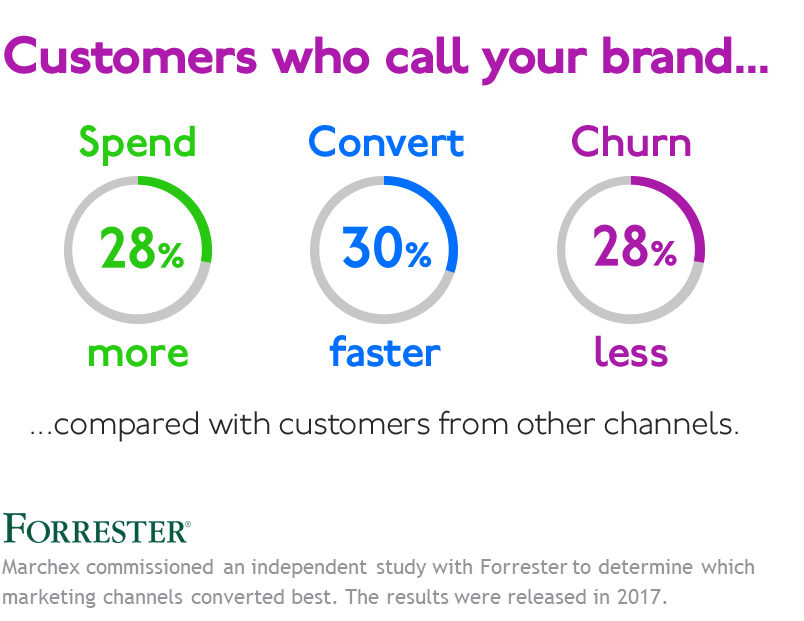 Upcoming Webinar
3 Steps to Make Your Agency Indispensable
Increase value from your marketing efforts and PROVE it
You work hard to drive results from your advertising and call marketing campaigns, but the only way to make your marketing efforts truly indispensable is to create value and prove it. Join Marchex for a live webinar focused on agencies (or any marketing team):
Learn which keywords drive calls and optimize media spend
Get insights to help you reduce customer churn
Discover new tools that can help you prove your value
Register Now
Marchex Call Analytics packages
Interested in learning more about how Marchex can help you win the customer journey?