Marketing Edge overview
Marchex Marketing Edge
Rescue Lost Sales*
Give your sales team another chance to increase their close rate
Empower your sales team to take quick action to save a sale
// color ?> // label ?> // title ?> // content ?>
// ?>
Capture missed sales opportunities with Rescue Alerts*
Empower your sales team to receive real-time text or email notifications when a caller showing high purchase intent ends a conversation without making an appointment or a purchase, so they can reengage to save the sale.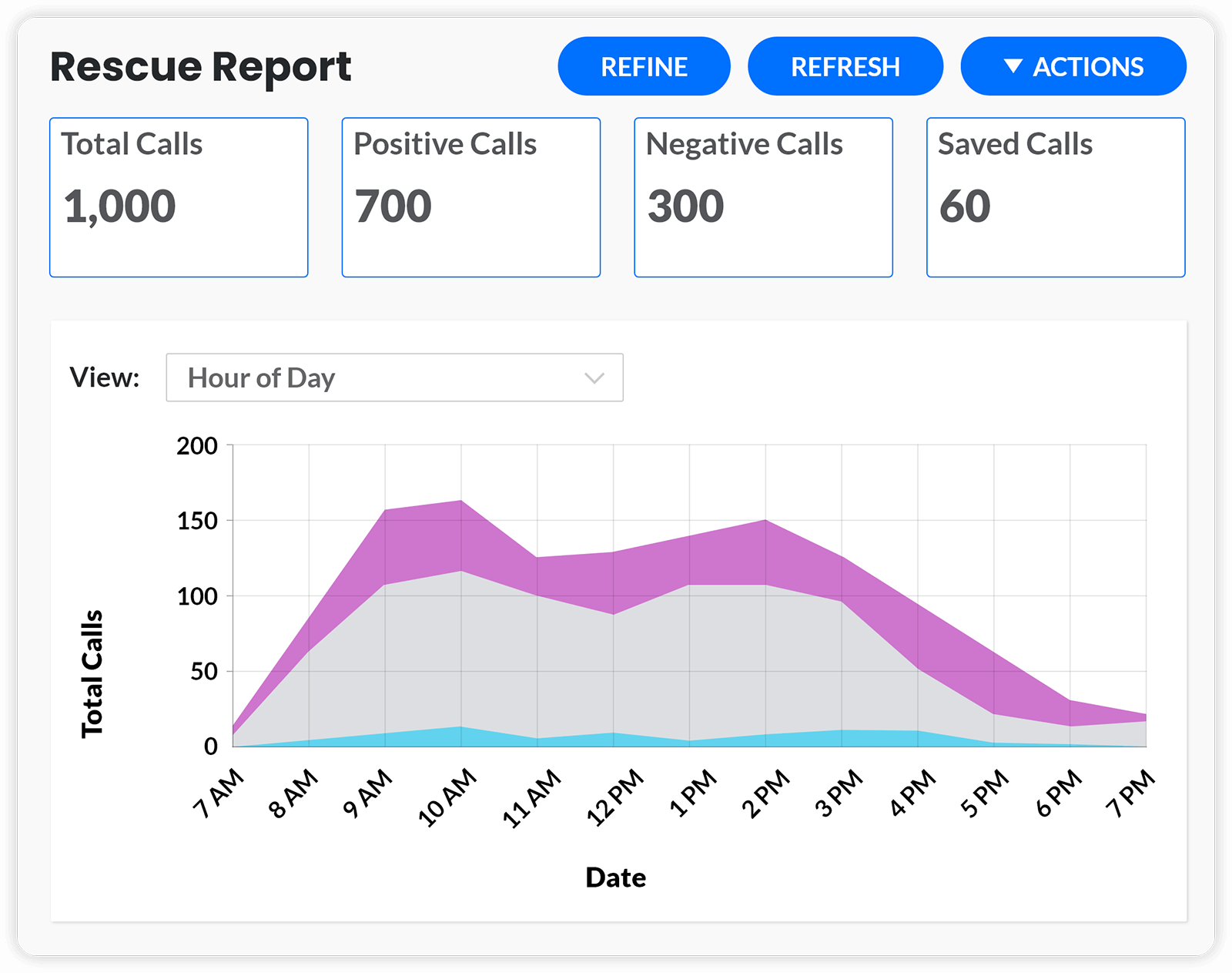 Optimize your sales process*
Quickly surface and identify trends in closing or losing sales to optimize your sales process and train underperforming sellers.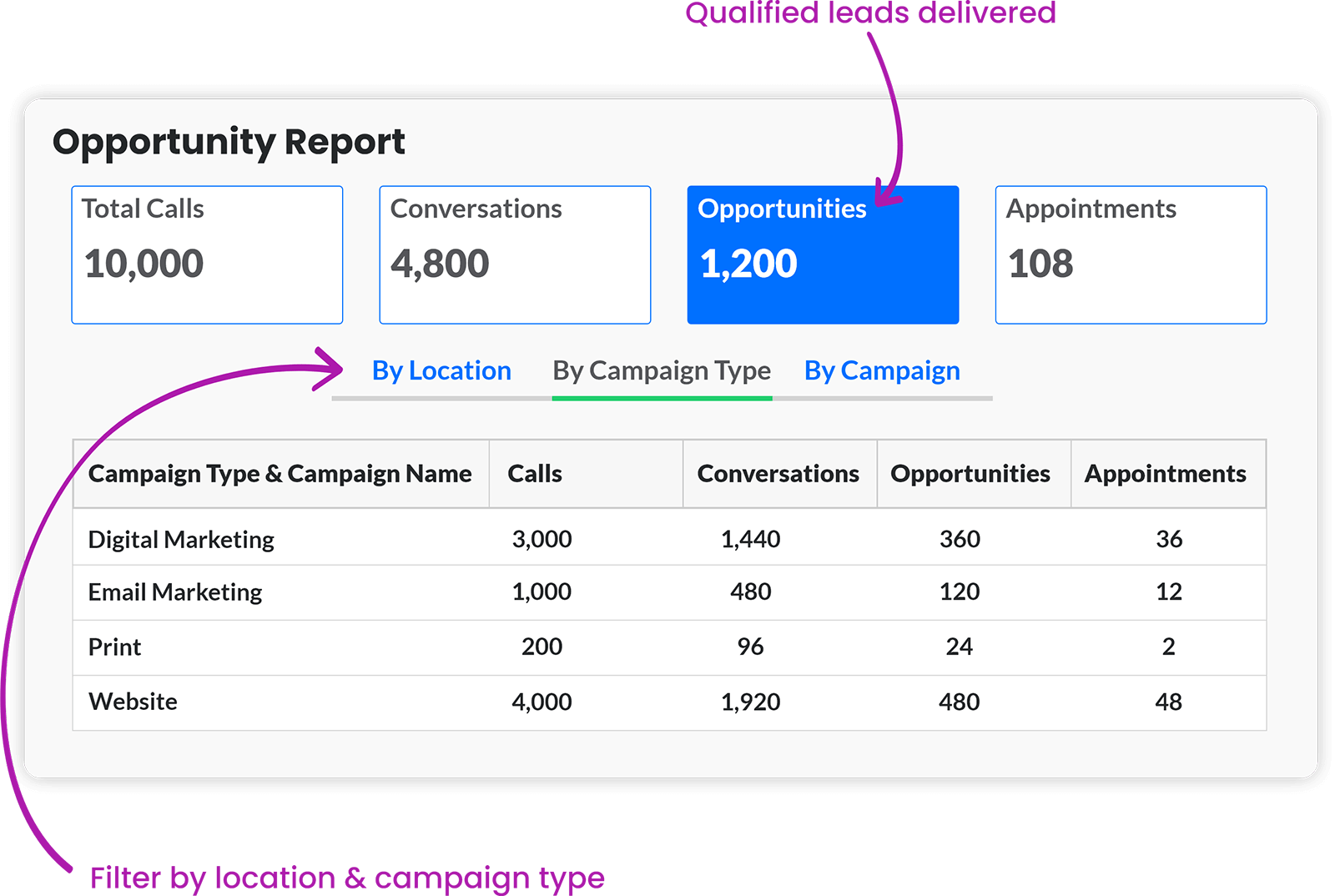 Know the outcome of your missed opportunities
The Opportunity Report provides a clear view into the quality of marketing-driven calls by using Sales Edge Rescue results. It offers a quick and easy way to see the ability of your marketing efforts to drive high quality calls and, also the ability of Sales to convert those calls.
*Not included with Marketing Edge, but Sales Edge Rescue seamlessly integrates as an add-on product.