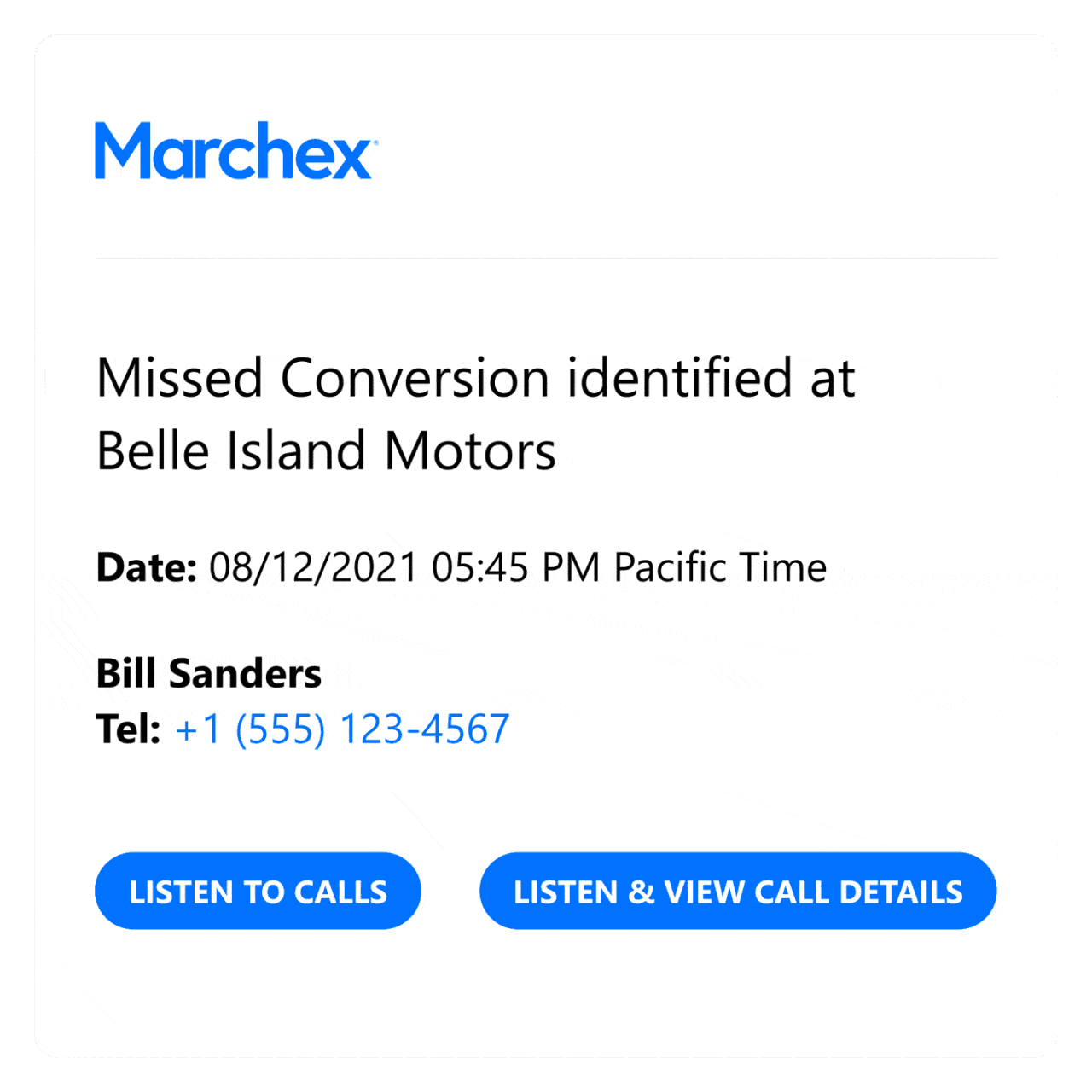 SALES ENGAGEMENT FOR DEALERS
Marchex Engage for Automotive
Prioritize your best sales leads and take the right actions to sell more vehicles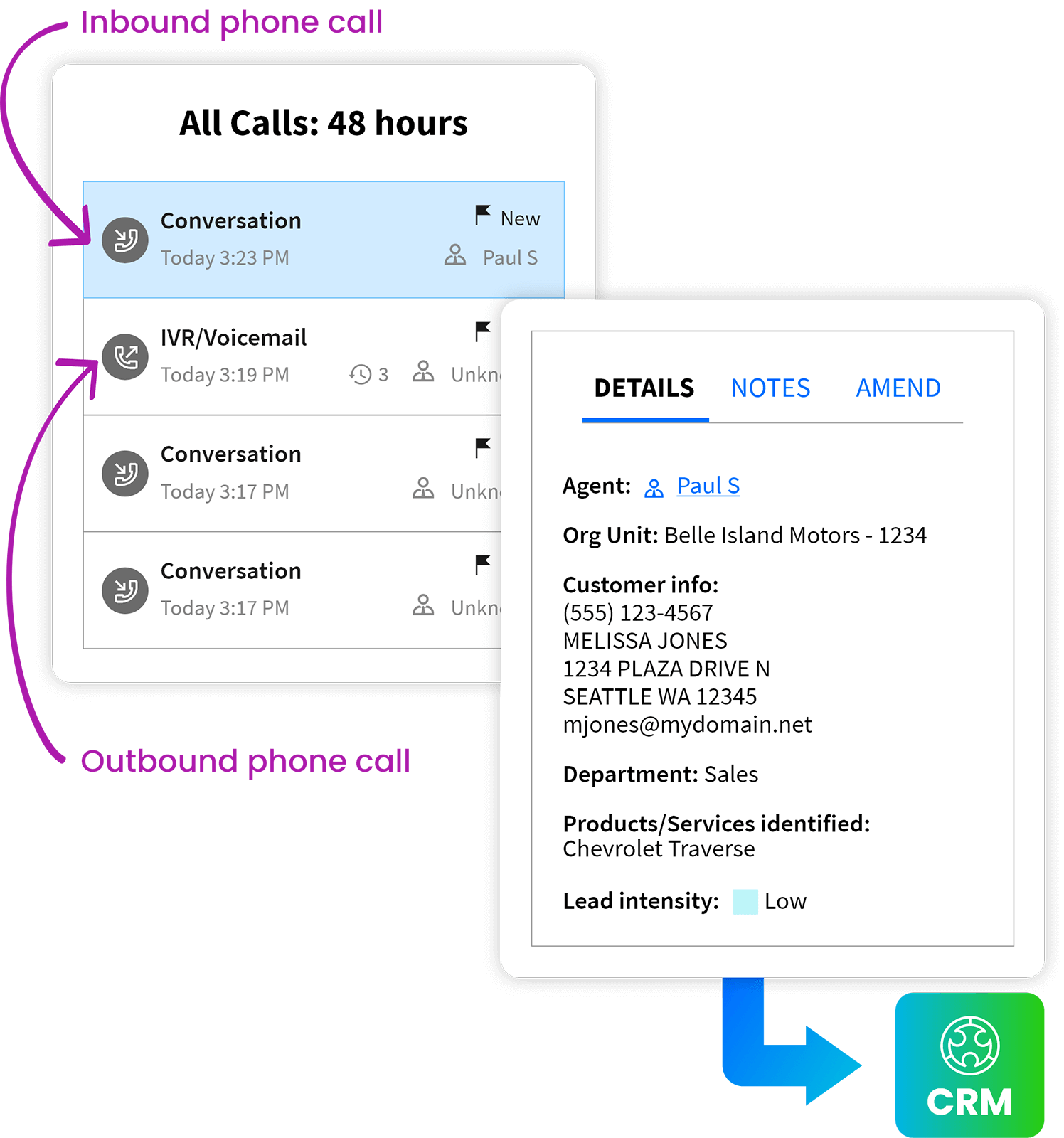 Automatically log important call data to your CRM
Don't waste time doing repetitive data entry. Spend less time tracking down caller information. Quickly make outbound calls (click-to-call) from within your CRM.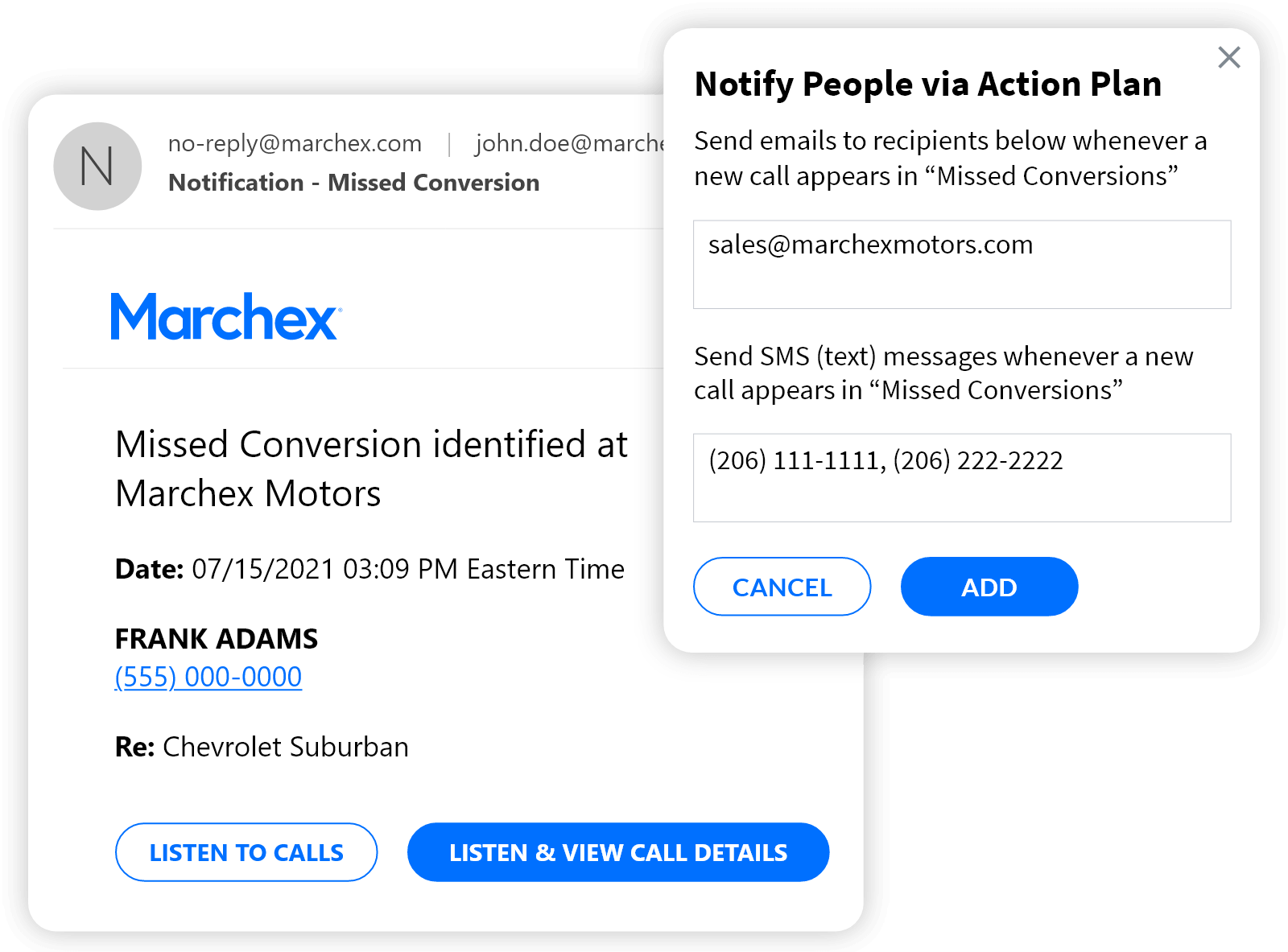 Save the sale before they call your competitor
Get real-time action alerts via text and/or email when a caller showing high purchase intent ends a conversation without making an appointment or a purchase – so a team specialist can reengage to save the deal.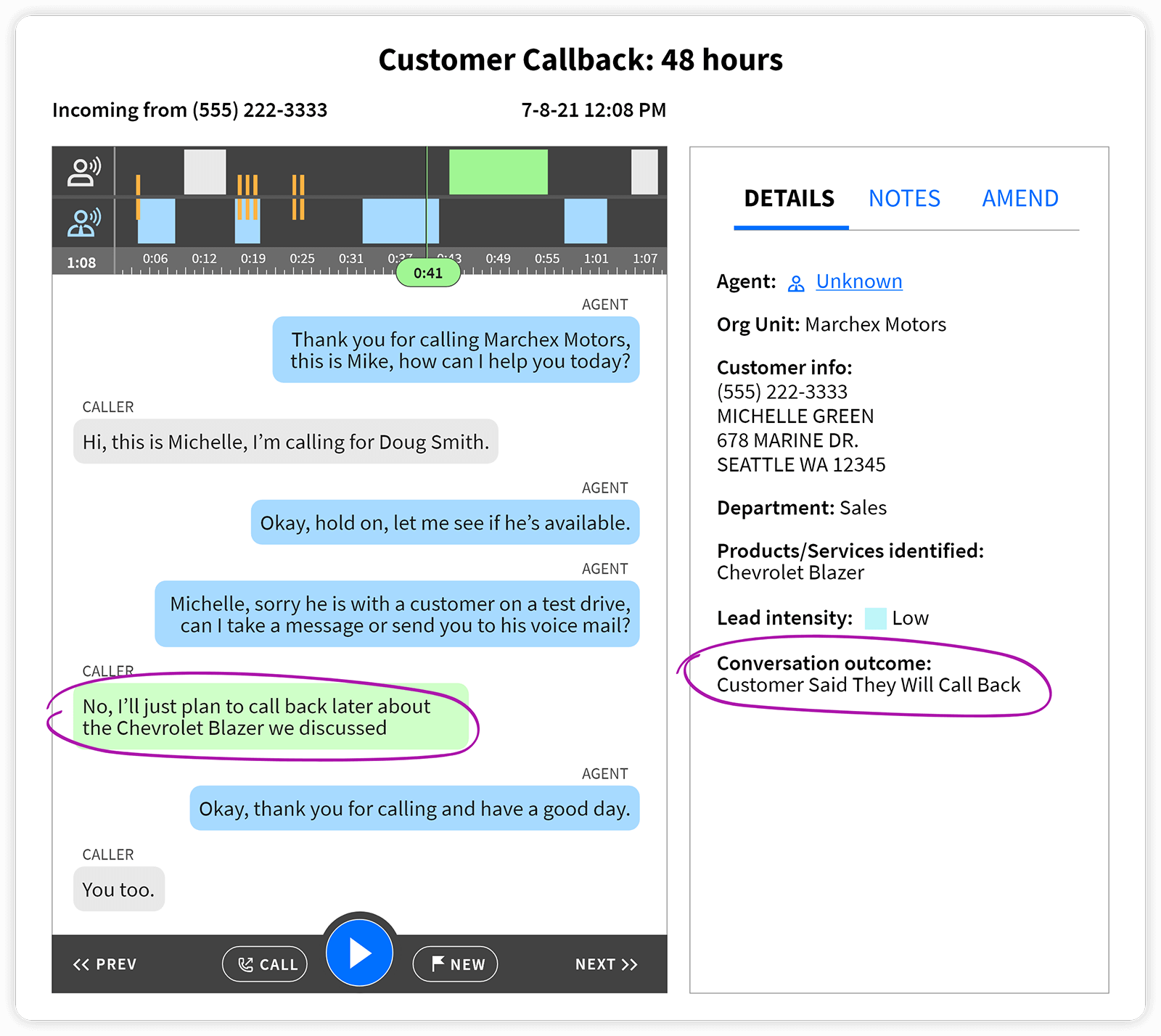 Improve sales productivity
Elevate your sellers with automation and data to close more customers, more often. And maximize existing sales and marketing resources.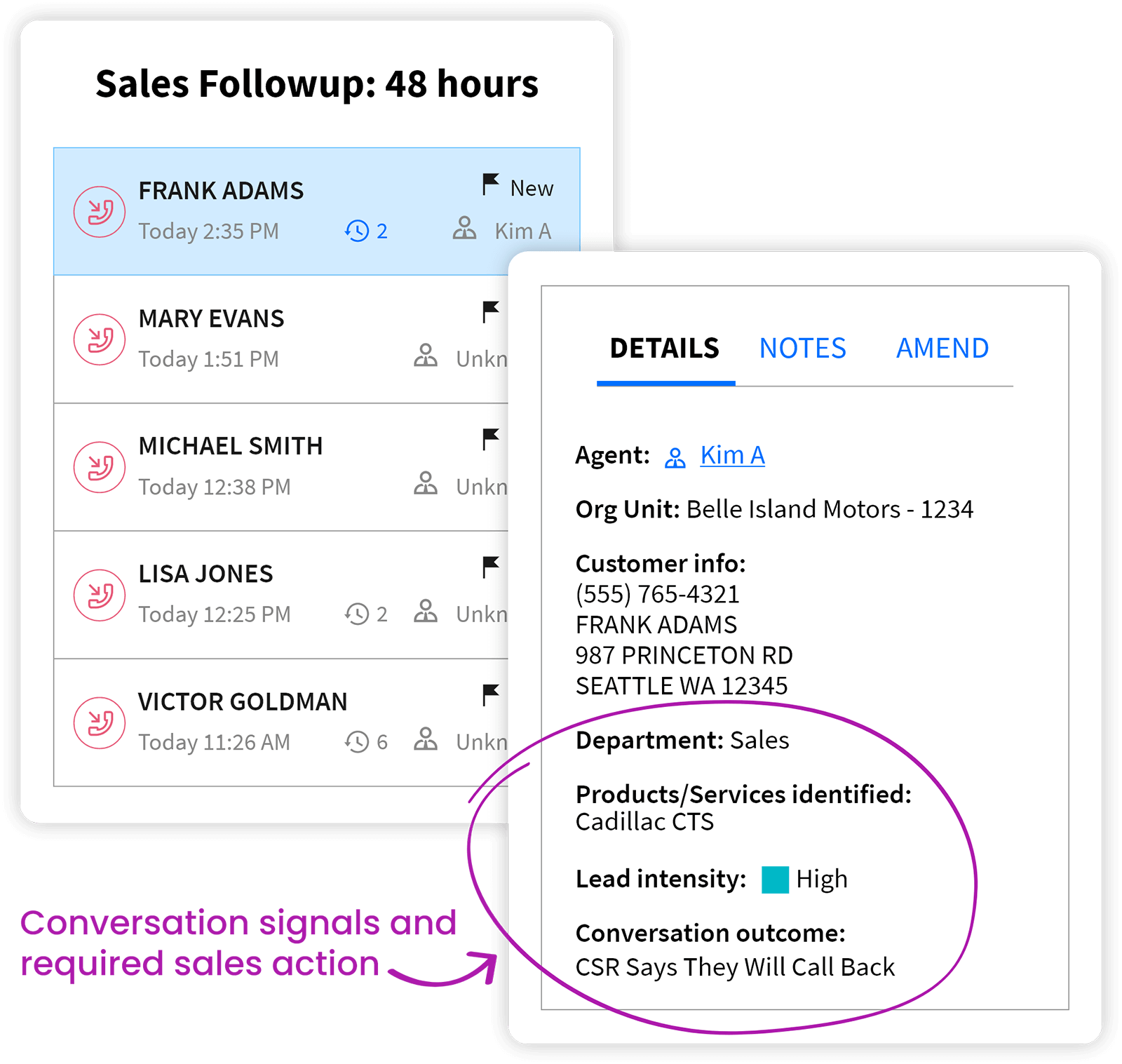 Deliver a better buying experience
Understand your customer's intent and conversation outcome using Conversation Intelligence. Drive accountability and confirm that your sellers follow up on leads. Have reality-based coaching discussions with your sellers following recent sales conversations.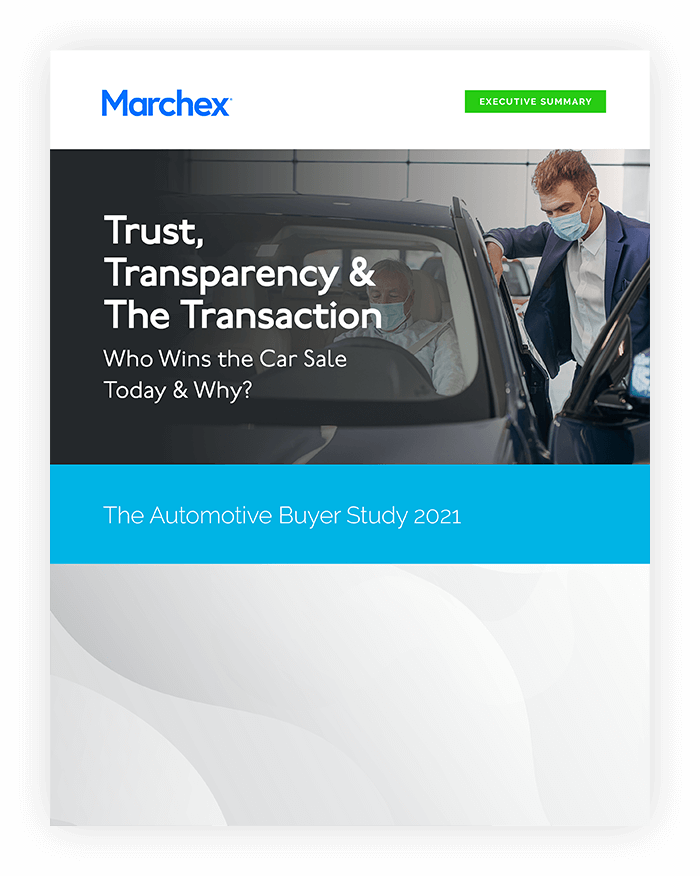 Trust, Transparency, & the Transaction: How the Car Sale is Earned in 2021
Download the executive summary of our latest Automotive Buyer Study to learn more.
Download Now
The best brands in Automotive use Marchex to close more deals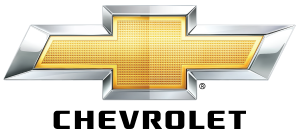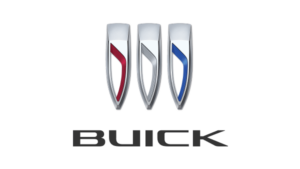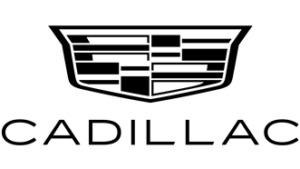 // color ?> // label ?> // title ?> // content ?>
// ?>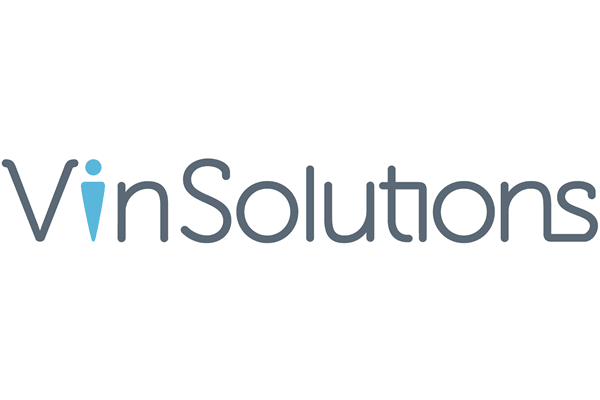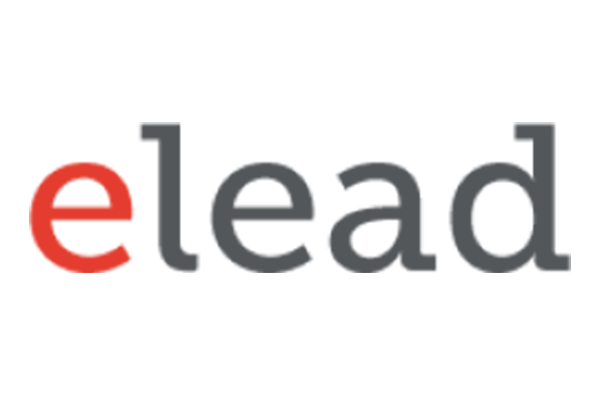 It's easy to integrate with your CRM
Automatically keep your CRM up to date with conversation events and click-to-call from within your CRM