Marketing Edge overview
Marchex Marketing Edge
Increase Your Return on Ad Spend
Measure the success of your advertising campaigns while optimizing your marketing strategies and spend
Conversation Intelligence helps you quickly identify where to best focus your efforts and invest your budget
// color ?> // label ?> // title ?> // content ?>
// ?>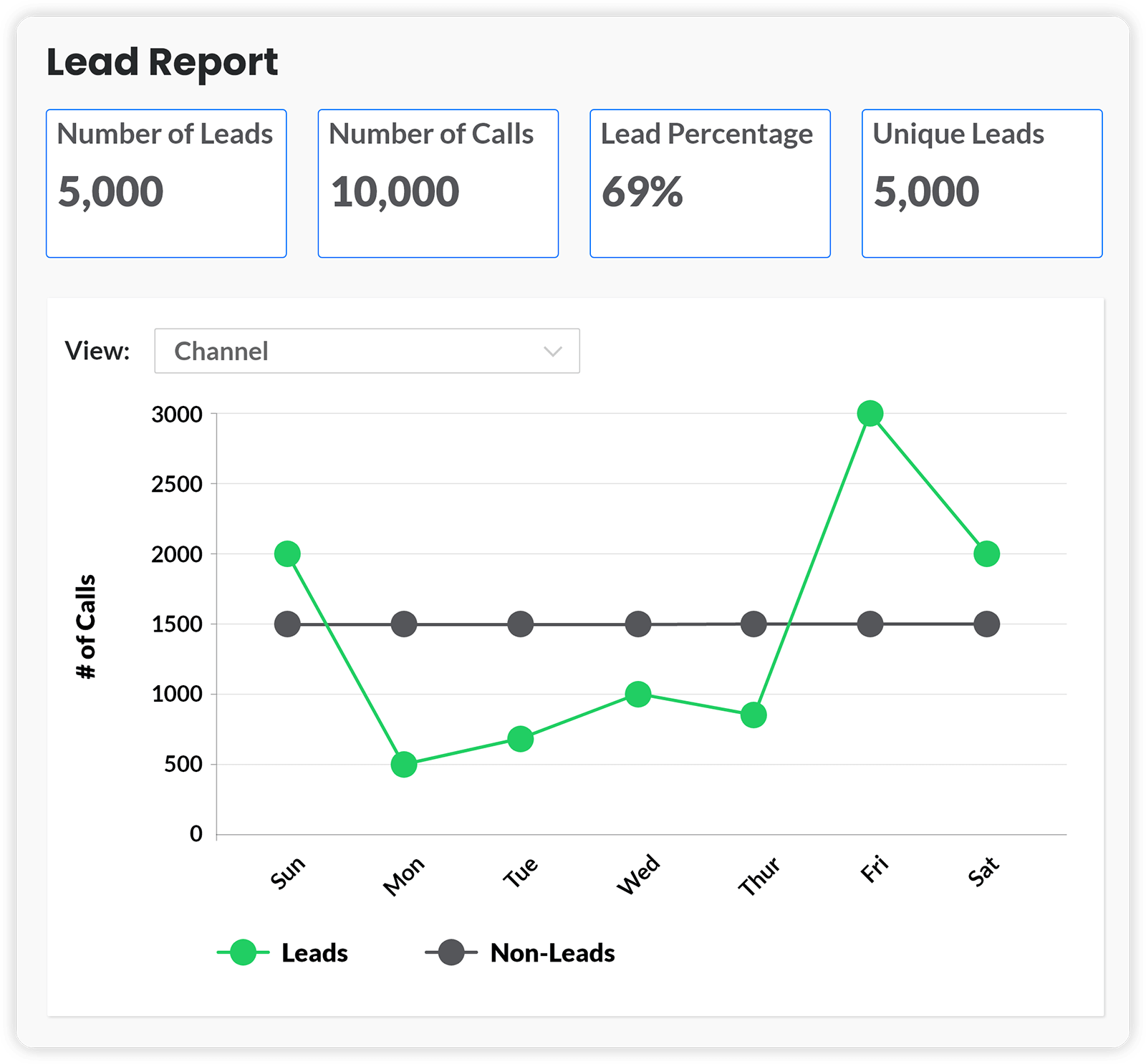 Identify your most effective campaigns and channels based on call outcomes
AI-powered lead scoring helps you understand your buyer's intent on each call and determines which keywords, campaigns and marketing channels generated the best leads so you can optimize for your most promising opportunities.
Optimize your digital advertising campaigns using custom ROAS metrics you can create
Combine customer journey data, user behavior/keywords and AI signals to create powerful, granular data that identifies your best quality leads.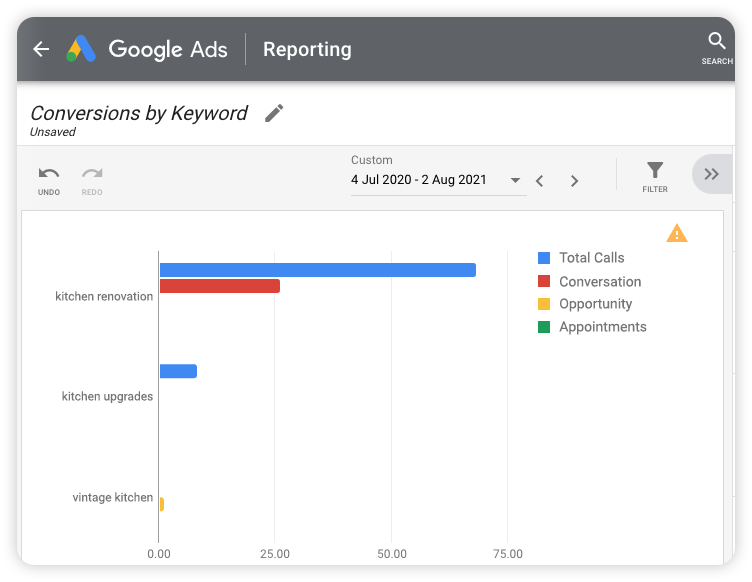 Integrate call outcome data into your marketing platform
Export all your data into the digital advertising or analytics platform you are using (i.e. Google Ads, Microsoft Advertising, Bid Management Platform, Google Analytics) to get a comprehensive view of the online and offline conversions generated by your campaigns so you can optimize for the highest-performing campaigns and maximize your return on advertising spend.