Find and convert more of your best customers
Lower new customer acquisition costs, improve agent performance, and convert more prospects to customers.
Let's start by filling out this short form
Privacy Policy
If you prefer not to receive marketing emails from Marchex, you can opt-out of all marketing communications or customize your preferences here.
Customers who shop both online and off with a specific retailer
buy 250% more, according to MasterCard.
Drive more calls; optimize your media

Close a higher percent of existing traffic by finally understanding how phone calls are driving revenue.

Learn what happened on the call

Analyze conversations by location, agent, products/services, and outcomes. Reveal actionable insights so you can chart the next steps in the customer's journey. Eliminate manual monitoring with the most advanced speech recognition and natural language processing technology in the industry.

Acquire more of your best customers

Retarget prospects who didn't convert. Up-sell those that did. Maximize the return on your advertising spend by honing in on the high-intent customer. Marchex campaigns are optimized in real-time using a combination of call analytics data, industry expertise, and proprietary technology.
Learn how Marchex helps you find more of your best customers in the telecommunications industry.
Hear from our customers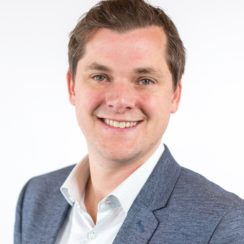 Marchex Speech Analytics has given us full visibility into the customer journey from digital marketing to site to call which has opened up new opportunities for omni-channel optimization.
Ryan Fitzpatrick
Manager, Digital Optimization, T-Mobile
See specifically how Marchex gets the phone ringing—and helps you convert more of your best customers.
See what our customers are saying about Marchex
G2 Crowd Reviews