Originally published May, 2017
We've written often of the marketing "blind spot" — that portion of the digital marketing pipeline missing from attribution. It can mean the difference between investing in a channel that converts and ignoring a channel that's difficult to track. 
On the one hand, marketers have made vast improvements in their attribution abilities. In a recent Salesforce study, 83% of marketers were found to use marketing attribution tools. Chalk it up to a wider adoption of analytics tools or a deeper understanding of standardizing and integrating data. Either way, better attribution is leading to more revenue. In a Marchex case study, Central Restaurant Products increased ROI on long-standing marketing strategies by connecting their digital advertising efforts to the offline channels they drove to. 
On the other hand, a hard truth remains: the blind spot still exists. When companies don't attribute their offline leads to the correct online campaigns, they miss out on actionable data. 
The Biggest Blind Spot is Offline
It doesn't stop at digital marketing, though. The path to purchase doesn't just exist online. Phone calls are an important touchpoint between consumers and businesses in many industries, from automotive repair to home services. While click-to-call ad formats and call tracking technology can help attribute calls back to their source, marketers are still left wondering what happened on the call: did it result in a sale? An in-store visit? Maybe the caller completed their purchase online – who knows? 
Calls at Any Point in the Path to Purchase
For example, in a typical campaign we run here at Marchex, there are several different opportunities for a lead to call our business. 
In a search ad: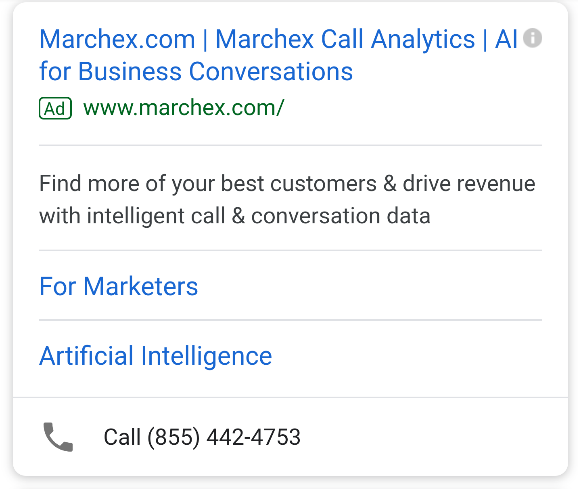 In a PDF asset:

On our website homepage or a landing page: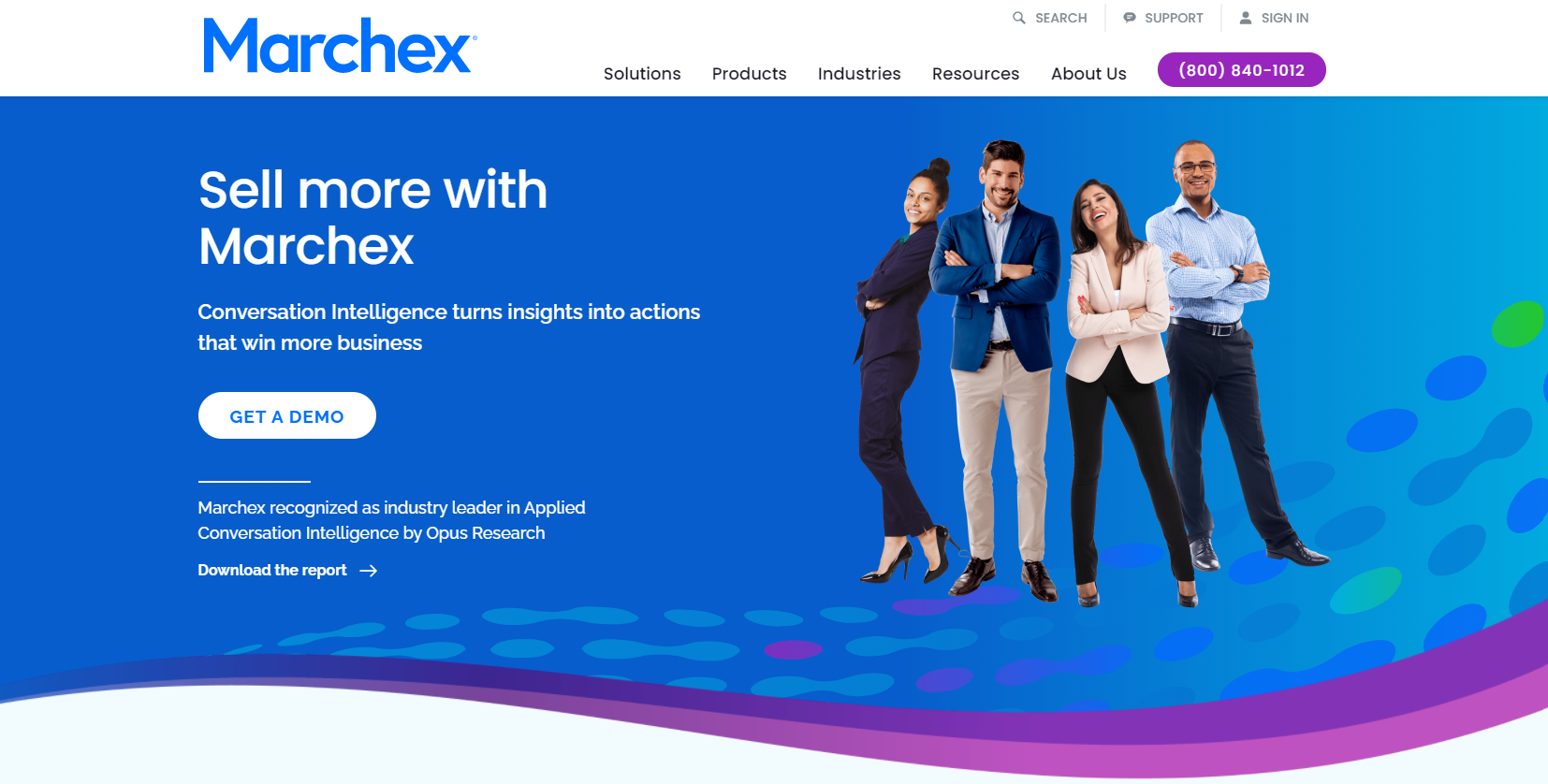 It's also possible to add call tracking numbers to retargeting ads, follow up emails, and social media posts. 
All of these examples offer a moment when the potential customer might decide to pick up the phone and move their interaction with our brand offline. 
Curing the Blind Spot
Thankfully, this lack of visibility is avoidable. Call analytics software provides clarity into where calls originated from online, who is calling, and what happened on the call, connecting offline customer interactions all the way through the funnel to revenue. 
As for omnichannel attribution, Marchex brings touchpoints together. By integrating call data directly into data management platforms, CRMs, and analytics suites, Marchex enables keyword-level attribution for every conversion, whether an online purchase or an offline interaction. Finally, bring the blind spot back into view by using Conversation Intelligence to uncover which callers were showing high intent or didn't convert, in order to retarget them and continue the conversation. 
To learn steps you can take to gain omnichannel attribution, download our e-book: The Offline Blind Spot and the Modern Marketer